MASS CONFESION DEVOTIONS ADORATION
Tuesday: 5:30 PM English
Wednesday: 8:00 AM English
Thursday: 5:30 PM English
Friday: 8:00 AM English
Saturday 4:00 PM English
Sunday: 10:00 AM English
Sunday 8:00 AM Spanish Sunday 12:00 PM Spanish
Sacraments Reconciliation (Confession): Tuesday: 6:00 pm Saturday: 5:30 pm Please call the parish office for more information on: Baptisms, Weddings, Anointing of the Sick.
2023 Mass Intentions/Intenciones de Misa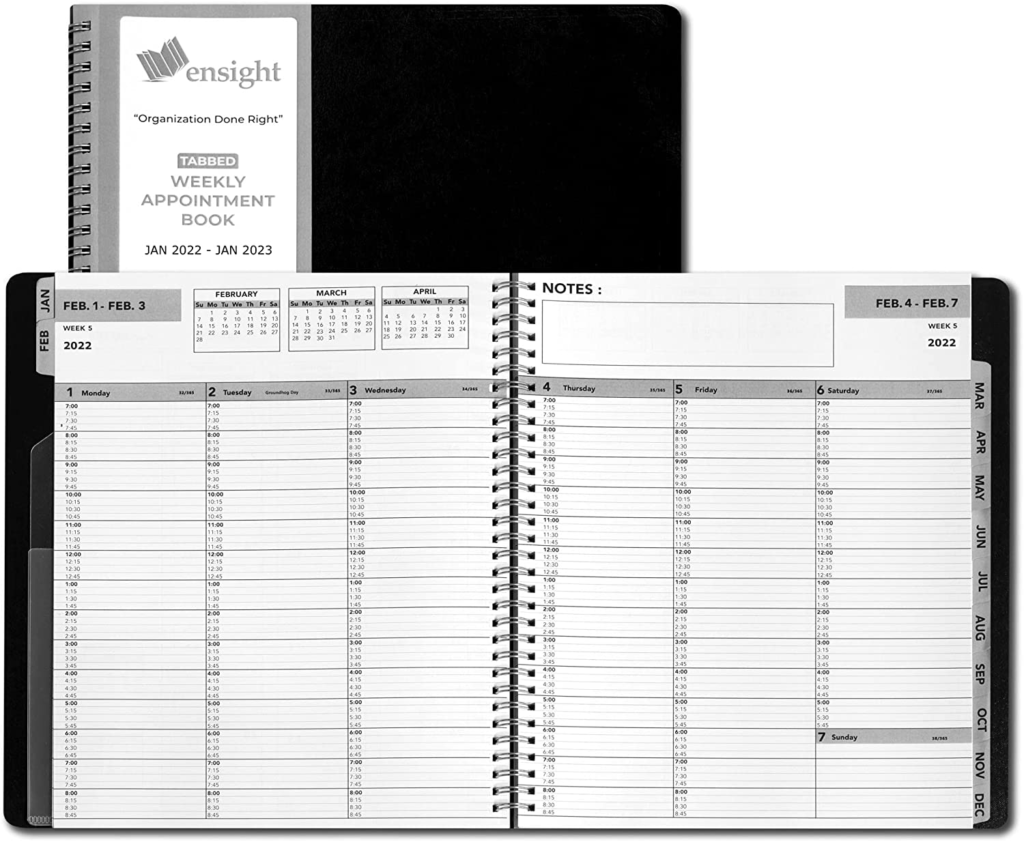 Book Now Open, please contact the parish office to inquire about available mass dates for 2022 at (561) 842-8750. Masses are $10 per intention per mass.
Para pedir una misa para sus seres queridos, por favor contacte a la oficina parroquial (561) 842-8750. La donación para intención de una misa es de $10.00.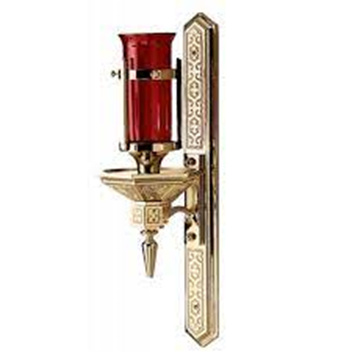 What is the sanctuary candle in the Catholic Church?
An oil lamp or wax candle, known as the Sanctuary Lamp, would be continuously aglow above or near the tabernacle. It is a symbol that Christ is present. The Sanctuary lamp is extinguished on Good Friday when the Body of Christ is removed from the main church and relit at Easter.
Dedicate the Sanctuary Candle
The red Sanctuary Lamp by the tabernacle burns to remind us of the sacramental presence of Jesus Christ.
It is a mark of honor to remind the faithful of the presence of Christ and is a profession of their love and affection. 
If you wish to have the Sanctuary Lamp burning in memory of a loved one, to honor a special occasion, or a special intention, please call the Parish Office. The cost of the candle is $20.00. It will burn for one week. The memorial will be published in the Bulletin. There still dates available for this intention.
Vela del Santuario
El significado de la vela conocida como la Lampara del Santuario localizada al lado del tabernáculo es símbolo que Cristo está presente. Él nos ilumina el camino hacia el Padre. Y nos aleja de las tinieblas del infierno. También es un recordatorio de los primeros cristianos, ya que ellos celebraban Misa y liturgias en las catacumbas.
Las personas que quieran tener la Lampara del Santuario para un ser querido en honor a una ocasión especial o intención, por favor de llamar a la oficina parroquial. El costo de la lampara es de $20.00. La lampará estará encendida por una semana y el memorial será publicado en el boletín de la iglesia. Todavía quedan fechas disponibles para esta intención.
Regístrate para RICA
Si tienes 17 años o más y no has recibido tus sacramentos de bautismo, primera comunión o Confirmación. REGISTRATE YA !!! Registraciones van a estar en la salida. Entregar a la oficina parroquial. Para más información hablar con Gerardo García o llamar a la oficina parroquial.
Order of the Secular Servants of Mary (OSSM) HELP RESTOCK OUR PANTRY. The OSSM food drive is collecting non-perishable food items. All donations are greatly appreciated. HELP FEED THOSE IN NEED YOUR GENEROSITY IS GREATLY APPRECIATED
SERVING IN THE SPIRIT
In what ministry can you share your God given talents? Please call the parish office or ministry coordinator for information. Ministries in need: Lectors Choir members Religious Education Extraordinary Eucharistic Ministers (for mass, nursing homes and the homebound)
TALLERES PARA LECTORES
Estaremos informando sobre los proximos talleres de este año.
REUNIÓN DE LOS MINISTERIOS
Grupo de Oración: Cada viernes 7:30 PM – 9 PM (iglesia)
Grupo de Familia: Cada sábado 7 PM – 9 PM (salón)
Grupo Juvenil de Adultos: Cada jueves 7 PM – 9PM (salón)
?Amigos de Jesús y María?
Reunión Mensual Lunes 7:30 a 10:00 PM 8-30-2021 9-27- 2021 10-25-2021 11-29-2021
Reuniones Semanales de Servidores.
Miércoles de cada semana cuarto #5 Hora 7-9 PM Reuniones con los niños del Grupo de Oración.
Viernes en el salón parroquial comenzando en septiembre 3, 2021. 
Hora 6:30 a 10:00 PM. (Esta fecha a sido pospuesta por la Pandemia) Domingos .
Tendremos otras fechas adicionales para: Consagración al Corazón de María, Mañana Eucarística, Taller de capacitación para servidores.
Para más información hablar con Karla Hernandez
GRUPO DE EMAUS DE HOMBRES  
Cada último sábado del mes 6:00 PM a 9:30 PM (iglesia)
GRUPO DE EMAUS DE MUJERES
Cada 1º domingo de cada mes a las 5:00 PM
UGIERES
Segundo Ultimo sábado del mes 5:30 PM 8:30 PM (iglesia)
Generación Escogida ? Chosen Generations
El grupo de adolescentes Bilingüe Invita a edades entre 13?17 años Cada 15 días en el salón parroquial Llamar a Marlene Rivera al 561-603-6977 o Saida 561-598- 4712
Padres de familia animen a sus hijos, que sean parte de este grupo. Invitamos a los jóvenes entre las edades de 13 y 17 años.
Generación Escogida ? Chosen Generations
The adolescent years are an exciting period for youths. It is a time of nurturing established friendships, making new friends, figuring out who you are, what you like, and many more. Your parish Youth Group is one of the safe places where you can grow, learn, and figure out the questions you have and those you didn?t think you had. All the while making new friends with whom you can relate. If you are between the ages of 13 and 17, you are invited and encouraged to join the Youth Group. Gatherings are every other Saturday from 3:30 to 5:00 PM. The coordinators Marlene Rivera. If you have any questions, please call the parish office.
Los años de adolescencia son un periodo muy excitante para los jóvenes. Son momentos para hacer nuevas amistades, averiguar quiénes somos, que nos gusta y otras cosas más. El grupo juvenil de la iglesia es uno de los lugares más seguros donde puedes crecer, aprender y encontrar las preguntas que tengas y aquellas que nunca pensabas tener. Si tu estas entre las edades de los 13 a 17 años, estas invitado y motivado a participar en el grupo de jóvenes. Cada 15 días el día sábado nos reunimos de 3:30 a 5:00 PM con la coordinadora Marlene Rivera. Para más información llamar a Marlene Rivera 561-603-6977.
ADORATION
TO BE ANNOUNCED
FORMACIÓN CRISTIANA 2022-23
Martes 7:30PM ?9:30PM
Doctrina Social: Aug. 9,16,23,30, Sept 6,13
Espituaridad: Sept 27, Oct. 4,11,18,25, Nov. 1
Evangelizacion y Liderazgo: Jan. 10,17,24,31, Feb. 7,14
Introduccion a la Biblia: Mar. 7,14,21,28, Apr. 4,11
BAUTIZOS DE Marzo 2023
Si le gustaría bautizar a sus niños, la próxima fecha de bautizo será el 13 de Mayo 2023 las pláticas para los padres y padrinos será el mismo día 13 de Mayo 2023 a las 12:15PM antes de los bautizos. Comunicarse con la oficina parroquial. Espacio está limitado.
Si le gustaría bautizar a sus niños, la próxima fecha de bautizo será el 24 de Junio 2023 las pláticas para los padres y padrinos será el mismo día 24 de Junio 2023 a las 12:15PM antes de los bautizos. Comunicarse con la oficina parroquial. Espacio está limitado.
Parents should be registered members of the parish or have close ties to the parish. Do not make reservations of any kind until a baptism date is set with the parish office. Do not nominate anyone as godparents until you have checked the guidelines for being a godparent.
Applications forms for Baptism are available in the Parish office and Website (Contact Us). All paperwork must be completed prior attending the class and the birth certificate of the child.
MINISTROS EXTRAORDINARIOS
Los Ministros Extraordinarios de la comunión están haciendo un llamado a la feligresía de St. John Fisher a informar a la iglesia sobre algún familiar enfermo o en el hospital que necesite los servicios de la comunión. Le pedimos, llamar a la parroquia (561) 842-1224 y dejar su teléfono y la dirección.